RBC Women's Ministry
All ladies are invited to attend as we meet and fellowship together on the first Tuesday night of each month. Childcare is provided.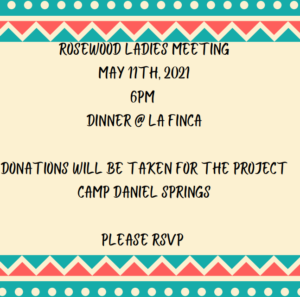 The Wednesday night ladies' class is starting this 6 week study Wednesday, February 3rd. Order the book and study guide now. Please join us on this journey. Rosewood Baptist Church, FBI room in the main worship building from 6:30 – 8pm.